Removing Akpabio Is Unfortunate and anti-developmental- RNDA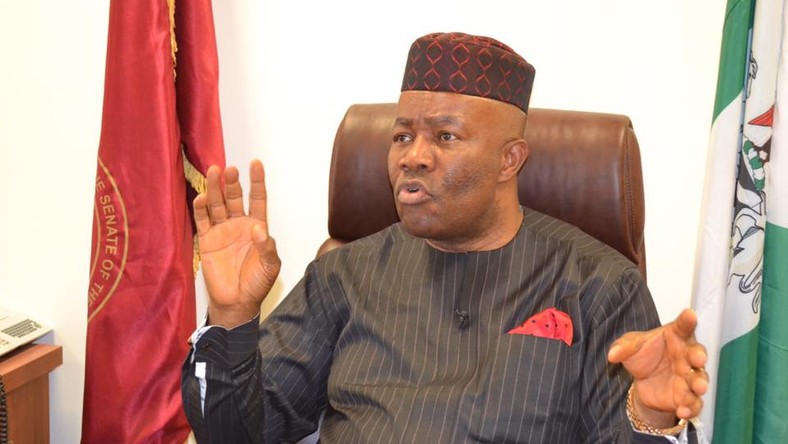 Reformed Niger Delta Avengers argues desperately against the calls to remove Sen. Godswill Akpabio
To say that yesterday was filled with arguments, unrest and confrontations is an understatement. The move to sack the Niger Delta Affairs Minister has evoked multiple reactions. Apart from the removal of Akpabio, the government plans to disband the Interim Management Committee for the NDDC is part of the problem. Let's recall that the Senator inaugurated the committee for the Niger Delta Development Commission recently. So, the whole idea to remove him and disband the IMC is raising mixed reactions.
Reactions of Militants Groups In The Niger Delta
We expect that the affected parties will react to this new development and that what is at play now. According to Johnmark Ezonbi who goes by Major General, sacking Akpabio is both unfortunate and anti-development. The Reformed Niger Delta Avengers leader believes that the people who have taken such a decision are the enemies of development.
However, a supporter of the call to fire the Senator has stated clearly that any attempt to withdraw the decision will evoke more troubles from them. This is from the leader of the "21 st century Youths of Niger Delta and Agitators. According to Izon Ebi also known as "General", if the government fails to remove Akpabio and also disband his committee, they'll carry out more hostile activities.
Well, the Reformed Niger Delta Avengers are not taking the threat calmly. They've made it clear that if the President of Nigeria agrees to take away the power of supervision from the Ministry to Secretary Office, they'll start destroying oil facilities.
Well, these threats are very serious indeed and shouldn't be ignored. However, the 21 st CenturyYouths are imploring President Buhari to urgently approve investigations into the Minister through the ICPC and the EFCC. They're also threatening to cause mayhem if the Federal government doesn't intervene.
Niger Delta is too Big For Senator Akpabio's Desperation
According to the 21 st Century Youths, Akpabio's misconduct led to the decision by Festus Keyamo SAN to switch ministry. So, the militants are calling on Pan Niger Delta Forum and the governors in Niger Delta to do something. They are insisting that the Senator must leave the office to avoid a further crisis in Niger Delta.
However, RNDA representative Ezonbi and other militant groups keep differing in their opinion. The group is standing firm against firing Akpabio and believes that those making such plans are enemies of the region. It is very clear that Senator Akpbio has the unwavering support of the RNDA and other militant groups in Niger Delta.