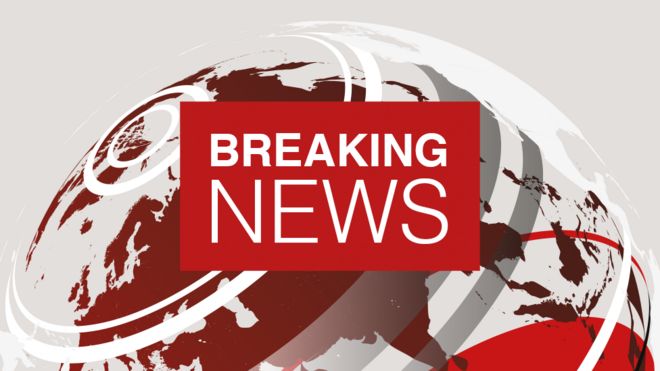 Several people have been killed in a mass shooting at an entertainment complex in Jacksonville, Florida, police say.
The sheriff's office said on Twitter that many people had been wounded and urged people to avoid the area.
They said a suspect was dead at the scene.
Reports suggest the shooting happened during a video game tournament being held at the Jacksonville Landing.
Dozens of shots can be heard in a video that appears to show the event being streamed online.
The local sheriff's office said SWAT teams were searching the area for potential further suspects.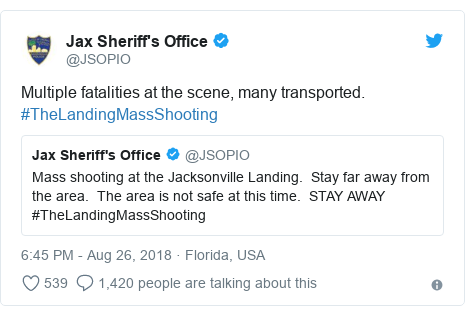 Police said on Twitter that "many people" were still hiding in locked areas of the complex, and urged them to stay calm.
The Jacksonville Landing is a large shopping and dining complex built along the St John's River in the city's downtown.