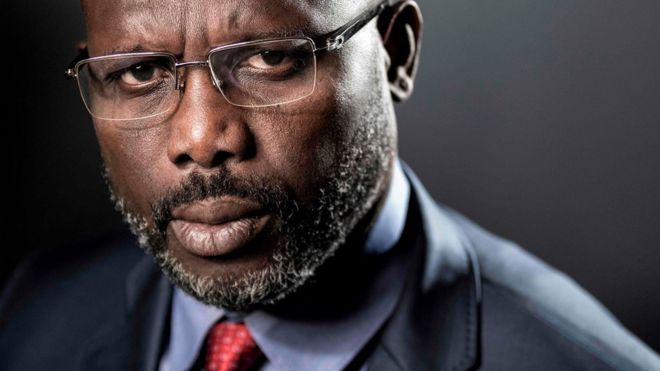 George Weah has lived a life in three acts – one which he hopes will end with him as Liberia's president.
It has seen him move from a childhood in the slums of the capital Monrovia, to Europe's most famous football pitches and now Liberia's halls of power.
So how did the man known as "King George" to his supporters come to be contesting for Liberia's top job?
Growing up
It will take you less than half an hour to drive between Clara Town, the slum where Mr Weah grew up, and the Executive Mansion.
And yet, they are a world apart.
Mr Weah was sent to Clara Town – an area built on a swamp and beset by disease and overcrowding – to live with his grandmother by his parents, who lived in south-eastern Grand Kru County, one of Liberia's most under-developed areas.
This less-than-auspicious start is one of the things which makes him such a hero to his supporters.