Hundreds of thousands of Rohingya are in refugee camps and some arrive with terrible injuries.
One begins to wonder if the world powers are not aware of the sufferings of the Royingya people.Is much Royingyan blood have not being shared or what ? Or that they do not have any economical value ( oil ) to the world powers ?
Myanmar's army has been accused of killing Rohingya people and burning their villages, forcing hundreds of thousands to flee to Bangladesh. Reuters news agency has collected pictures documenting the plight and injuries of those who make it across the border. Ansar Allah is an 11-year old boy. Hit by a gunshot, he has a large wound on his leg. "They sprayed us with bullets, as our house was burning," his mother Samara said. "It was a bullet half the size of my index finger. I can't stop thinking, why did God put us in that dangerous situation?"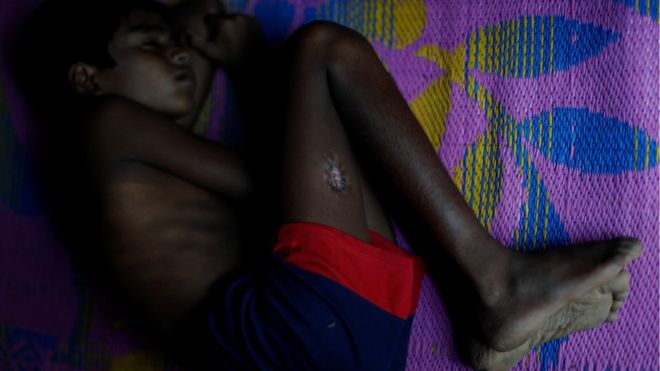 The two brothers Mohamed Heron and Mohamed Akter both have serious burns on their bodies. Their uncle said that Myanmar's armed forces had fired rockets at their village and that two of their siblings had died. Myanmar's army earlier this week released the results of an internal investigation in which it exonerated itself of any blame. But the assertions contradict evidence seen by BBC correspondents of a crisis the United Nations has called "a textbook example of ethnic cleansing".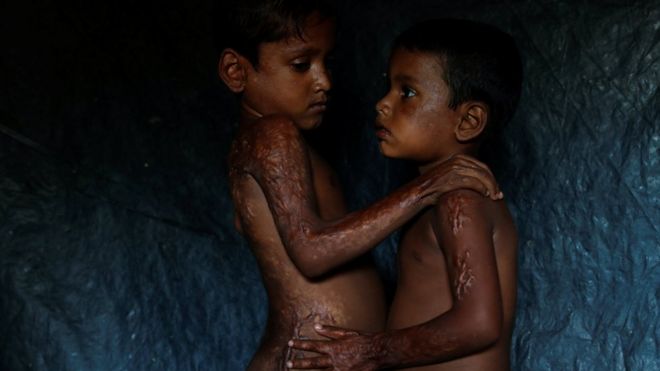 Anwara Begum said her house was in flames when she woke up. The 36-year old tried to get out but burning roof caved in on her and her nylon clothes melted onto her arms. Her husband then carried his wife for eight days to reach the a refugee camp in Bangladesh. "I thought I was going to die. I tried to stay alive for my children."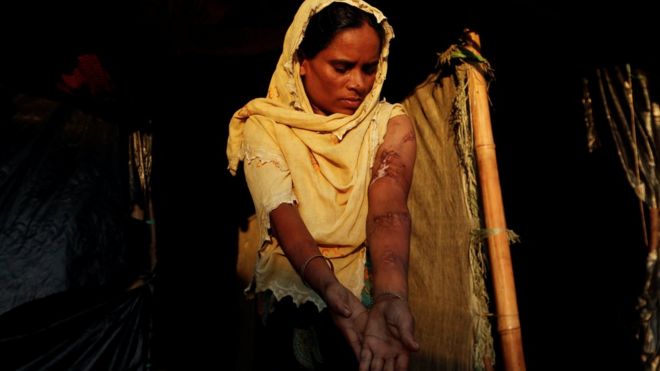 Imam Hossain, 42, said he had been returning home after teaching at an Islamic school in his village when three men attacked him with knives. The next day, he made his wife and two children leave with other villagers fleeing to Bangladesh. He himself reached Cox's Bazar later and was still searching for his family when this picture was taken. "I want to ask the Myanmar government why they are harming the Rohingya? Why do Buddhists hate us? Why do you torture us? What is wrong with us?"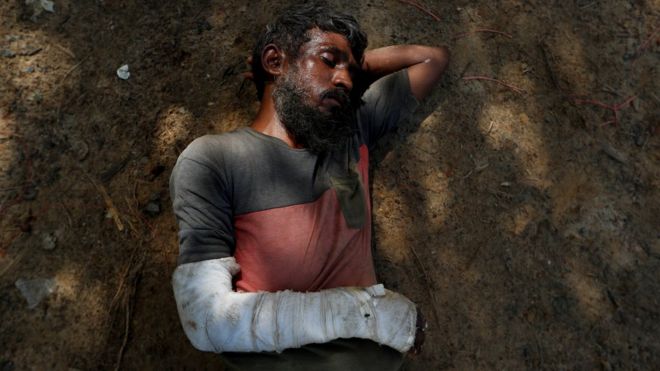 On Wednesday, US Secretary of State Rex Tillerson called for an independent investigation into the crisis. Many witness accounts contradict the army's portrayal of itself. Nur Kamal has deep cuts on his head he says are from soldiers attacking him when he was hiding in his house. "They hit me with a rifle butt on my head first and then with a knife," the 17-year old recalls.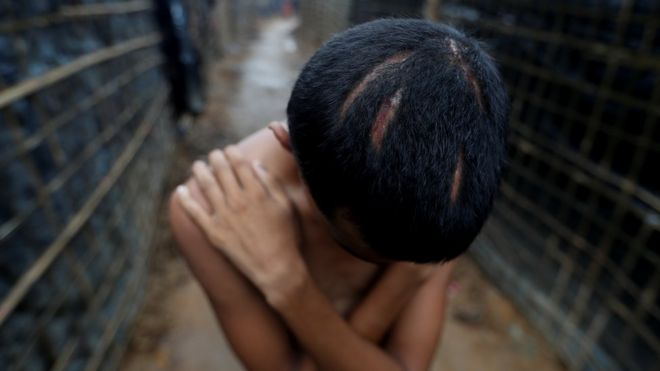 Abdu Rahaman was ambushed together with other refugees. When they ran, the attackers threw a machete at them and it severed three of his toes. He walked for two more hours but eventually was carried across the border by his nephew and friends. "Our future is not good," he says. "Allah must help us. The international community has to do something."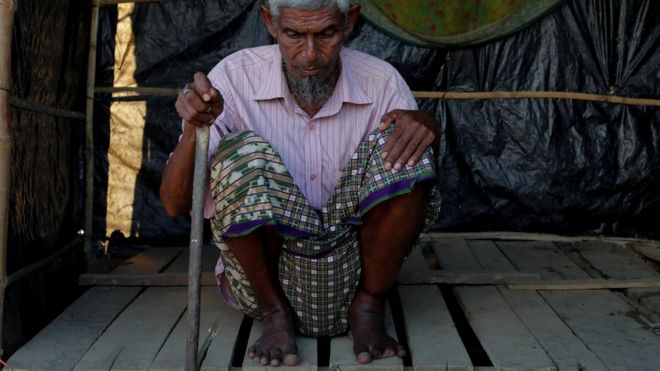 Soldiers came to the village of 30-year old Momtaz Begum and demanded money from her, she says. "I told them I was poor and had nothing. One of them started beating me, saying, 'If you have no money, then we will kill you.'" They then locked her inside her house and set the roof on fire. When she finally escaped, she found her three sons dead and her daughter beaten and bleeding. "What can I say about the future, if now we have no food, no house, no family. We cannot think about the future. They have killed that as well."