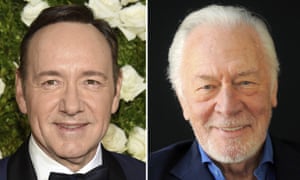 Kevin Spacey is being cut out of Ridley Scott's forthcoming film about oil magnate J Paul Getty and replaced by Christopher Plummer little more than a month before its release.
As fresh allegations of sexual harassment against a teenage boy were directed at the double Oscar-winning Spacey, Plummer was starting reshoots immediately in the role of Getty in the film All The Money In The World, sources close to the production said on Wednesday.
According to the report, all of Spacey scenes will be reshot. Co-stars Mark Wahlberg and Michelle Williams were expected to participate.
The report came hours after a former TV news anchor said Spacey sexually assaulted her teenage son last year at a Nantucket restaurant.
 Kevin Spacey assaulted my son, says former TV news anchor – video
Heather Unruh said her son, who was 18 at the time, was "star struck" during a chance encounter with Spacey at the bar at Club Car Restaurant in July 2016. Unruh said Spacey bought her son "drink after drink" and then stuck his hand down the drunk teen's pants and grabbed his genitals.
Unruh said her son did not report the assault at the time because he was embarrassed and scared. But the family decided to come forward after others had gone public with allegations of sexual misconduct against Spacey and other celebrities, she said.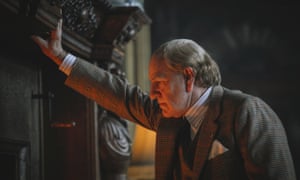 "To Kevin Spacey, I want to say this: Shame on you for what you did to my son," Unruh said, flanked by her daughter and lawyer Mitchell Garabedian, who has represented hundreds of clergy sexual abuse victims.
A lawyer for Spacey did not immediately respond to an email seeking comment Wednesday. Spacey's former publicist said last week that the actor was "taking the time necessary to seek evaluation and treatment".
The publicity trailer for All The Money In The World, which tells the story of the kidnapping of Getty's 16-year-old grandson in Italy in 1973, shows Spacey as the fearsome patriarch who infamously refused to pay a ransom to secure the boy's release.
The film was originally set to have its world premiere at the AFI Fest in Los Angeles on 16 November but was pulled amid the harassment reports surrounding Spacey, who has also been fired from House of Cards. It is now set for release on 22 December.
Representatives for Scott did not immediately return email messages seeking comment.
The 87-year-old Plummer was reportedly Scott's first choice for the role of Getty, but the director was pressured into casting a bigger name.
One of the people close to the production said that Scott's plan caught Sony by surprise, but the studio supported the switch.